"H2iseO Hydrogen Valley": an Italian hydrogen-based industrial value chain for a sustainable mobility system in Val Camonica, a UNESCO World Heritage Site, along the non-electrified Brescia-Iseo-Edolo railway line, gateway to the Milan-Cortina 2026 Winter Olympic Games
VALUE PROPOSITION
"H2iseO Hydrogen Valley" is a project implemented by FNM, FERROVIENORD and Trenord, which aims to decarbonise public transport services and encourage the transition to a more sustainable transport system.
FNM, FERROVIENORD and Trenord have defined a highly innovative project covering the social, economic, geographical and environmental dimensions of mobility, with three main targets:
– Development of an economic and industrial district based on hydrogen, starting from mobility applications
– Development of a geographic district based on hydrogen, in order to enable and support the energy conversion of the area
– Total decarbonisation of the main components of local public transport
The "hydrogenisation" and decarbonisation of the Brescia-Iseo-Edolo railway line as the first user of hydrogen means that hydrogen production and distribution infrastructures can be set up in the area to support the local economic and industrial sector.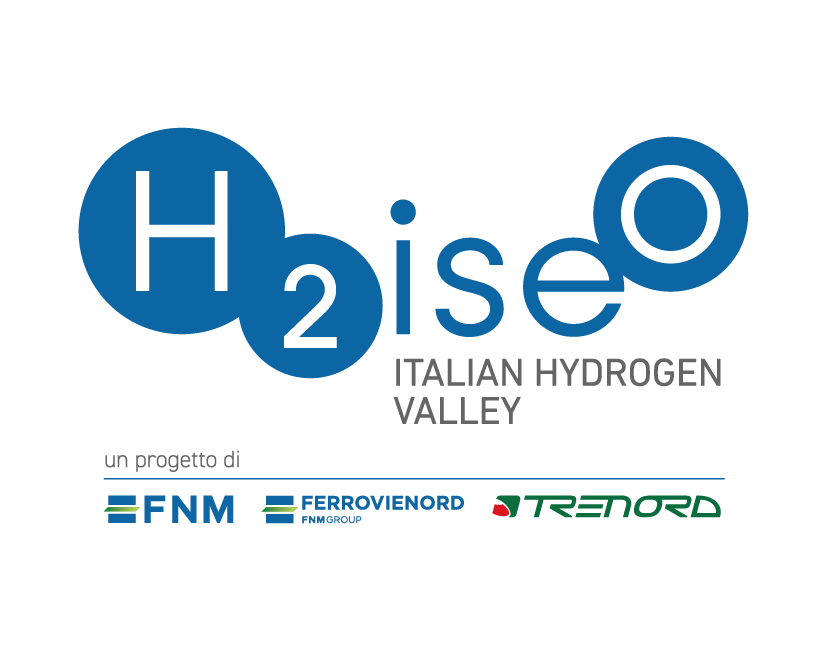 H2iseO PROJECT STEPS
The project has three phases. The first phase involves the arrival of the first 6 hydrogen-powered electric trains, which will be built by Alstom and delivered by 2024. By first half 2025, a first hydrogen production plant will also be built at the Iseo station. In the second phase, another 8 electric trains will be implemented, thus completing the replacement of the entire fleet with totally green vehicles. In addition, In addition, two further hydrogen production plants are planned to be built in the Brescia and Edolo areas by 2026. In the third phase, the hydrogen produced by the plants can be used for vehicles other than trains, starting with public transport and the 40 buses managed in Val Camonica by FNM Autoservizi.